Ultimate guide to Anime sex dolls 2021
Have you been fantasizing about anime girls? Well, you're not alone – Anime sex dolls are one of the most popular sex doll categories since they offer you a true sexual experience with your favorite anime character.
I've written this anime sex doll guide to help you navigate through the world of hentai products and get the best doll for you.
The following list is based on high-quality life size anime sex dolls
The best Anime sex dolls 2021
#1

Ruby

Ruby is enjoying the number one spot on our list of the best anime sex dolls but Ruby might not be for everybody. She is very expensive!

But the quality and feel of this anime doll is amazing and truly life-like.

The doll is made by Sino Doll which makes some of the absolute best sex dolls right now and they offer a wide range of premium customization options. This is also the reason why it gets so expensive.

You should really only buy this doll if you want the best of the best anime sex doll and can effort it.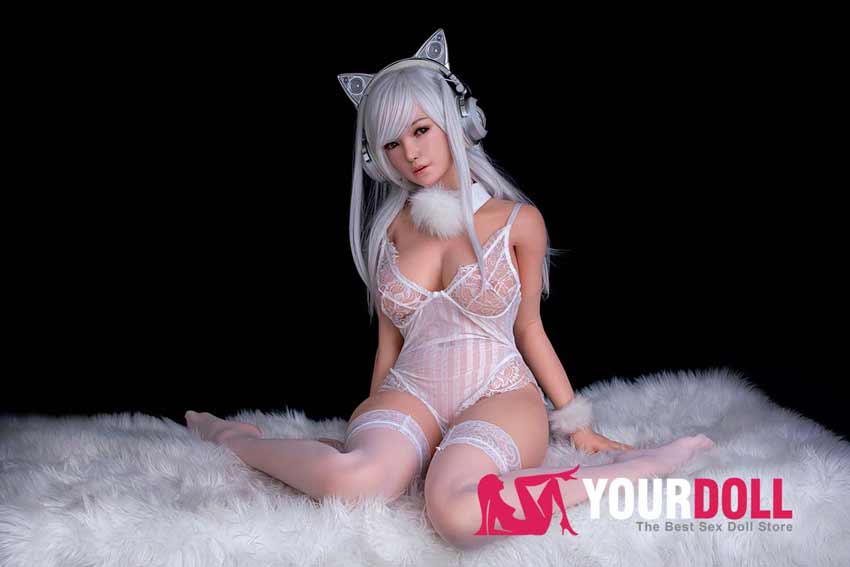 Let's take a look at some of the premium addons that I would recommend.
Hyper-realism painting
Do you want all the details for a real body on your anime sex doll? This option is for you and I really recommend it. A sex doll with this option looks so realistic that it's hard to see understand that its not a real body.
You can buy this option for both head and body – It will set you back $325 for the head and $495 for the body. So, it's not cheap but well worth it in my mind.
Heating
This is yet another no-brainer – Buy a sex doll heater it's as simple as that. There is nothing better than the feeling of warm skin against skin and you can get that feeling with their heating option. This option is "only" $150.
Moaning
Yep, anime sex dolls are getting pretty smart these days. There are sensors in the body that can feel when you penetrate its vagina and thrust in and out and it will moan while you have sex with it!
It's crazy good and makes the sexual interaction between you and the doll much more realistic and engaging. The moaning feature is $150 and well worth it.
All the other customization options
There are of cause 100's of free customization options that you can mix and match to your fantasy.
 I recommend Ruby anime sex doll.
>>>Save money with discount code: bjornlove
#2 Kitty
Kitty is a very sexy looking anime doll that I would love to spend a night or two with. Her well-shaped body is made with lifelike skin material called TPE that makes it feel just like the real deal.
Kitty is made by SEDoll that has specialized in anime sex dolls and I can only recommend them!
Kitty body spec:
Height – 163 cm. (5ft 4")
Weight – 37 kg. (81.6 lbs.)
Breast size – E – Cup
Love holes – Vagina, oral and anal
I would personally recommend the Kitty anime sex doll if you're after a blond mysterious anime girl.
>>>Save money with discount code: bjornlove
#3 Monica
Monica had bright purple hair and red-ish eyes that look deep into your soul when you have sex with her. You can dress her up and make her look like your fantasy girl!
Monica is yet another anime doll made by SEDoll and she is just as well-made as the other anime sex dolls made from that brand.
Body spec
Height – 168 cm. (5ft 6")
Weight – 39 kg. (86 lbs.)
Breast size – F – Cup
Love holes – Vagina, oral and anal
>>>Save money with discount code: bjornlove
#4 Tayah
Tayah is an anime sex doll with huge tits and a very thin waist that you can hold around while you take her from the back.
Tayah is made by premium silicone and has a metal frame that you can move around in the position that you would like to have sex in.
Body spec
Height – 160 cm. (5ft 2″)
Weight – 41 kg. (90 lbs.)
Breast size – G-cup
Love holes – Vagina, oral and anal
#5 Billie
Billie has very intense pink eyes and stunning silver colored hair that looks amazing. She is a small doll compared to the rest of the anime sex dolls on this list.
Billie is made by AXB Doll and it's made of good quality TPE.
Body spec
Height – 140 cm. (4ft 7")
Weight – 24 kg. (53 lbs.)
Breast size – Unknown
Love holes – vagina, oral and anal
Can't handle a life-size anime sex doll? Billie might just be the perfect anime sex doll for you.
>>>Save money with discount code: bjornlove
Are you looking for other kinds of anime sex dolls?
There are a wide range of different anime and hentai sex dolls, a full-size anime silicone sex doll might not fit your needs. I've written a guide on inflatable anime sex dolls if that's a better option for you, they are certainly cheaper and, in some ways, more practical.
A smaller version of anime silicone dolls is also available and I have of cause made a full guide for mini anime sex dolls here.
Let's get back to basic learn a bit more about it all
What are anime sex dolls?
Anime silicone sex dolls are anime, hentai or manga characters that have been made into a life size doll that you can have sex with. Many of the characters have a very sexy appearance hence the reason why so many want to experience a sexual relationship with one or more of them.
Most of the dolls both have vagina, anal and oral entrances so you can enjoy them just the way you like.
This sounds just like a normal sex doll, but what's the difference?
What's different from a normal Asian sex doll?
It's true that there are a lot of similarities between a normal Asian sex doll and anime dolls, but most anime dolls have some kind of special oversized feature and a strong hair color.
Some of the special features is:
Very large eyes compared to normal
Massive breasts that are completely disproportional to their body size/type.
Unnatural eye colors
Stronger hair color
Large heads compared to their body size
Let's find one that fit your fantasy
Not all sex dolls are created equally – beware of scams
It makes me angry every time I write about scams online, but it's simply something that are in all industries including the sex doll manufactures and the sex doll stores.
You might be tempted to buy from one of the lesser known sellers that offer 50% off the original price that you would find in other stores (both online/offline stores). But don't get tempted because you are likely to end up with a useless piece of silicone that is broken or unusable, or even worst, you might up not get anything for your hard-earned cash.
Buy from any of the sites below and you're in safe hands:
Yourdoll.com – They have a large selection of over 75 anime sex dolls that you can choose from.
Siliconwives.com – Not the biggest selection but there are a few good ones. Most of their fantasy dolls are elf sex dolls.
Most of the stores on this list offer some kind of customization
How to customize you own Hentai sex doll
Many sex doll shops have a large selection of customization so you can adjust the physical appearance of the doll. This is a really good way for you to make it fit your fantasy about having sex with anime characters.
You might find the perfect doll for you, but you don't like her hair color or eye color, then just change it and get what you exactly want.
You are normally able to change:
Body shape
Head
Hair style
Hair color
Eye color
And many more things.
You can also buy a bunch of addons that are really nice to have, I would strongly recommend some kind of sex doll heater. This might not be necessary if you live in a place with a very hot climate, but having sex with a cold anime sex doll is kind of a big no-go for me, it simply feels wrong.
The importance of their hair color
Anime characters often have very bright and colorful hair and there is a deeper meaning with each color. You might want to choose your anime sex doll based on the hair color.
The hair color is a symbol of:
Yellow – Is often the most important anime character or the leader of the group. Yellow is associated with powerful girls in Japan.
Blue – Having blue hair signifies an intellectual person that is typically quiet and soft-spoken, but they have a very strong will power.
Red/strong orange – Red hair characters are often dominating and leading the group. They can also be very headstrong and bossy.
Green – A green haired anime character is very energetic and fun to be around. Green is also a symbol of feminism.
Purple – Purple is not as popular as it used to be but you might want your doll having this color since it represents pretty and mysterious girls.
Pink – The most popular color of anime girls is pink and the characters are often not the brightest and can often be found silly and naïve.
Different style of dolls
There are 3 styles of hentai girls that most men are interested in and they are all based on the characters body shape, age, clothes/accessories.
The 3 styles are:
Bakunyu – Bakunyu is a combination of 2 Japanese words, Baku means big explosion and nyu means milk. Yep you know where this is going… it's all about massive breasts that are so large that they look extremely unnatural.
Nekomimi – Nekomimi hentai girls act and dress so they look like a cat. This is a very popular style and one that have been adopted by many gamers who wear headphones with cat ears.
Lolicon – Lolicon is basically schoolgirl hentai with girls with big breasts for their age/size.
A lot of Japanese anime sexual culture focus on the girls having huge tits, this I likely a reaction to the real world where Japanese girls have tiny breasts.
I got my doll what do I do know?
Having sex with an anime sex doll might be a little strange in the beginning but there are a few tips that you can use to make the sexual experience better.
Prepare your doll with a doll heater that can heat it up to body temperature.
Use plenty of lube, this is important since the doll don't naturally lubricate like a real person.
Place the doll in a position that you would like to have sex with it in.
Dim the lights, this will hide any imperfections on your doll. It's not human details yet, but we are getting closer
Enjoy for as long as you can last.
Cleaning and taking care of your hentai doll sex toy
I've made an entire guide to cleaning and maintaining your doll so it's always ready for sex. This is a very important step and I would recommend that you read though it when you have your doll.
My final thought about Anime sex dolls
There is not to my surprise a huge demand for Anime, Mange and Hentai sex dolls because of the sexy nature of the movies and the huge popularity they have. That's one of the main reasons why we have such a large and high-quality selection of doll.
My final tip for you is; buy quality!
You will not regret spending more money for a good quality product that you will actually use and enjoy for many years to come.
You can always look at a Hentai or Anime Onahole if you're not ready to take the full step and become a sex doll owner yet.
Good luck on your hunt for that sexy anime fantasy doll.