Anal Onahole guide
The selection of anal Onaholes is very small compared to vagina Onaholes, but there are still some amazing products that are worth every dollar.
There are however also a bunch of cheap knockoff products that you should avoid at all cost.
I've made a list of some of the best anal Onaholes that you can get right now.
I've rated them according to their:
Build-quality
Features
Price
Best anal Onaholes 2021
#1

Ultimate Sphincter Virgin Pressure anal Onahole

This is pack full of features and at an affordable price – It has a dual layer design which can be seen inside the butt hole. This ensures more stimulation and better durability.

There is a ring inside close to the entrance which is a very cool feature and not something you would normally find in a product below $100.

It's made with very stretchy skin-like material that feels soft and nice to the touch.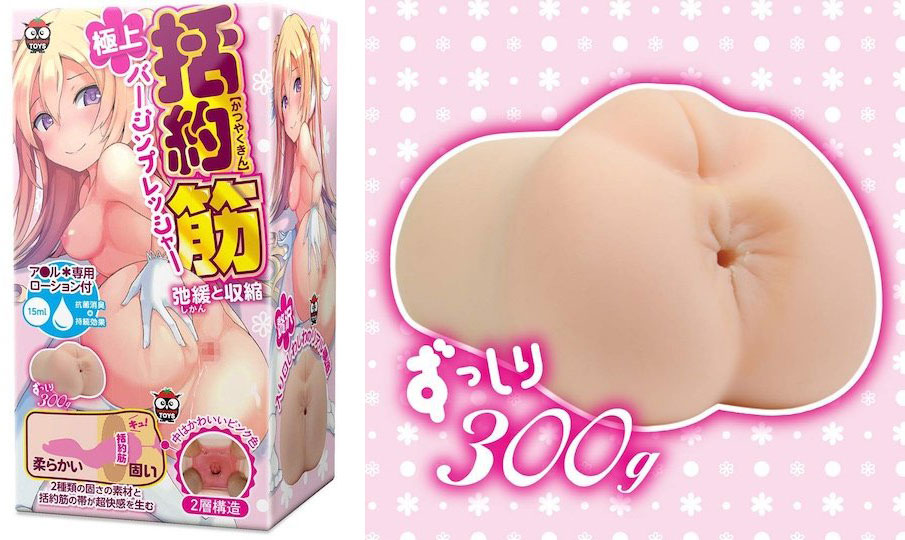 This is what I like:
High-quality Anal Onahole
Dual layer material
Ring for extra entrance tightness
Including lubrication
Cons:
A little more design details would be nice
Ultimate Sphincter Virgin Pressure anal Onahole Conclusion
You're getting a lot of sex toy for a small amount with this one and with some features that's not even included in products that cost three times as much.
The entrance feels very realistic with the build-in ring that keeps the entrance tight. You're in for a real treat when you penetrate it and it feels amazing when the tightness closes around your cock and stimulate is form all sides.
I recommend the Ultimate Sphincter anal Onahole if you want a high-quality tight anal Onahole.
#2 Electric Shock Girl Makiko Nozawa
The Makiko Nozawa Onahole is packed with features that'll blow your mind. It's a quite large anal Onahole at 600 g. (21oz) and it's made with two different materials. One main material that looks and feels like real skin and one that's very durable inside for the tunnel part.
There is a small hole above the butthole that houses a bullet vibrator that has 12 settings you can switch between and find the best one for you.
It comes with all the stuff you need to get started and have an amazing vibrating anal experience.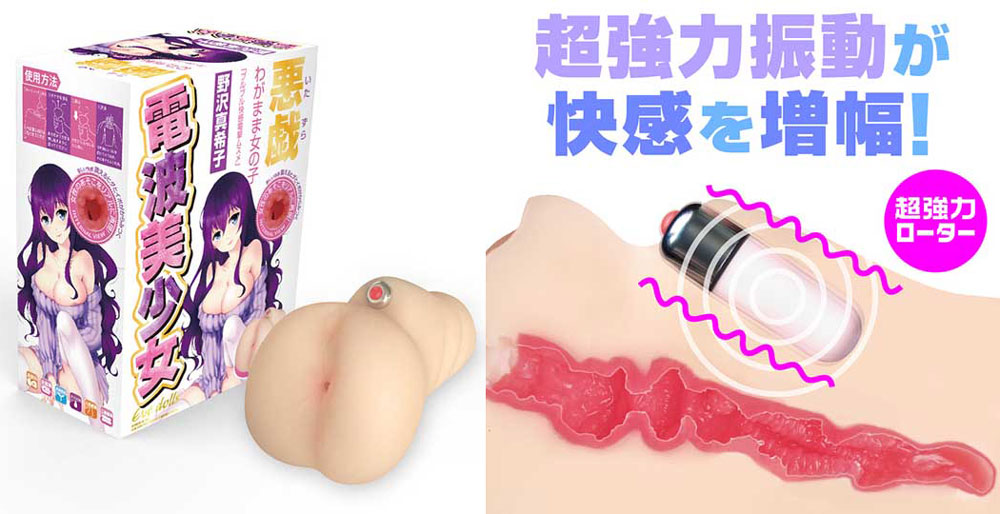 This is what I like:
Vibrating anal Onahole
Including vibrator, lube, and batteries
Good quality
Dual material
Cons:
A stronger vibrator would have been nice
Electric Shock Girl Conclusion
I love vibrating sex toys and the Electric Shock Girl is one of them. I don't know why vibrating Onaholes and pocket pussies aren't more popular.
The 12 different vibration patterns are easy to go though with the push of a single button and it adds a nice vibrating feeling that can be felt inside the entire thing.
I recommend the Electric Shock Girl if you want to shake things up with a vibrating anal Onahole.
#3 Anri Okita vagina and anal Onahole
I know this is not strictly an anal Onahole but both a vagina and anal Onahole, I've included it anyway because it's amazing.
It's made by NPG and is one of the best-selling products in their Meiki series which is their high-end products.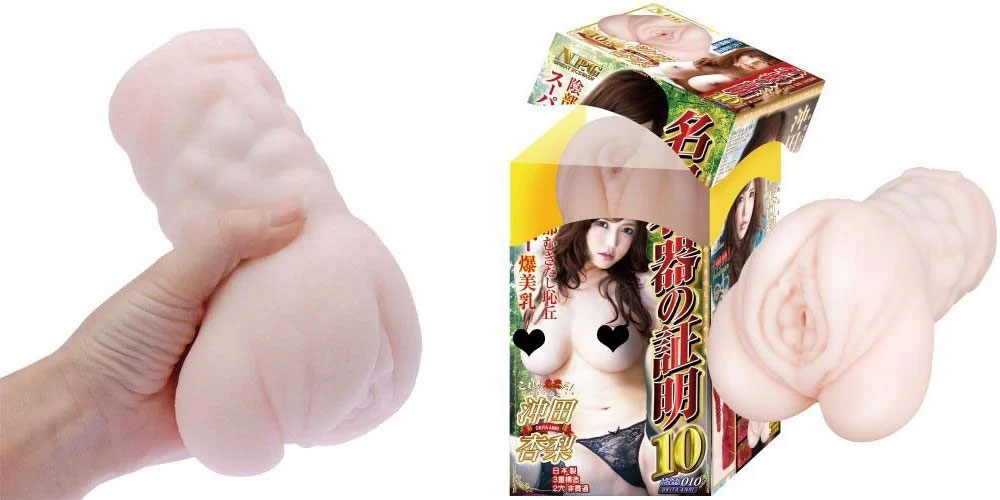 This is what I like:
Premium quality
Both anal and vagina
Dual layer material design
Including lube
Cons:
Expensive
Anal part is quite small
Anri Okita Conclusion
The Anri Okita is on top of my list of the best Meiki Onaholes because of it's amazing build-quality and dual hole design.
You're getting a super high-quality vagina and anal Onahole with the Anri Okita from NPG and one that I recommend if you got the budget for it.
I recommend the Anri Okita vagina and anal Onahole if you have the money for the best quality.
#4 Churro Screw
The Churro Screw looks like a giant Churro that's made with a double material construction. You'll get a storage bag and some lube with it which is a nice addition.
Most Onaholes as made to look like a vagina or butthole but that's not the case with this one.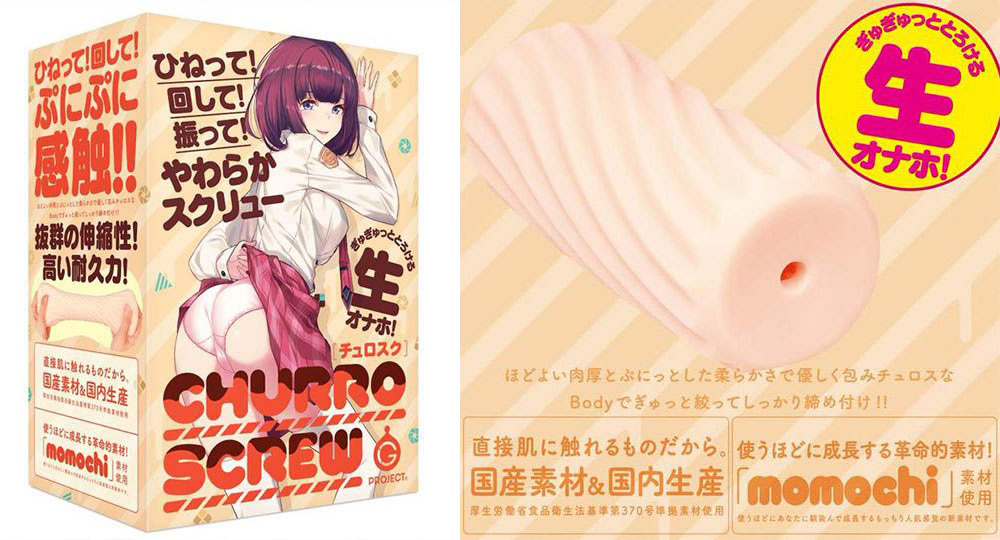 This is what I like:
Simple and elegant
Twisted inside for extra tightness
Dual material design
Including lube and storage bag
Churro Screw Conclusion
The Churro Screw has its name after the Spanish snack that is loved all around the world and I sure loved giving this a try.
It's super tight and even the inside twists like a Churro Screw which makes it even tighter and gives your cock a stronger stimulation.
I love the fact that it looks so simple and doesn't try to be something that's not.
I recommend the Churro Screw if you want a simple tight anal Onahole.
Improve your masturbation game
Getting a high-quality anal Onahole is the first part of taking your masturbation to the next level.
But there are a few things that can push it even further and make it feel like you're having sex with a real girl.
Preheat your anal Onahole with a Onahole warmer – This might sound like a small thing, but putting your cock in a nice warm hole makes it feel a lot more realistic and nicer.
Use a good lubrication – This should not come as a surprise to you, but having anal sex without lubrication is a huge no go and the same goes for sex toys. Get yourself a nice water-based lube and use that, most Onahole sellers do also stock lube and some even includes it with the products.
What's the difference between an anal Onahole and a normal one?
There are not a lot of difference apart from the look of the front entrance. Most of the inside feels like a normal Onahole and you would not be able to tell the difference.
You can always check Kinkycow's best Onaholes if you wish some more options.
My final thoughts about anal Onaholes
Anal Onaholes are such a small yet fun sex toy that should be in every mans possession, but it's still very few that has one. It's a shame since they are quite affordable and easy to use and clean.
It's a great choice for your very first sex toy or if you have lots already and simply want to expand your collection.
You can also get more anal options if you're ready to go "up" to an Onahip that is quite a bit larger.
I recommend the Ultimate Sphincter anal Onahole if you want a high-quality tight anal Onahole.