Homemade prostate massager from household items
Is it even possible to make your own prostate massager from simple items that you would normally have in your house?
Yes, there are many objects that can be used or manipulated into the right shape to be used as a DIY prostate massager.
But!
You have to be super careful with the stuff you use, since it's going inside your ass. I've made a few guides to other homemade sex toys but they all go outside your body which doesn't require as much safety.
There is always the risk of things breaking in there and getting stuck. Or some things are not body safe and you might end up with a rash inside your ass…. Not something I would want you to experience.
There are however a few options that meets most of the criteria for a great homemade prostate massager without the dangers.
Let's take a look at some of the best homemade prostate massagers from household items.
#1 The metal spoon
A small teaspoon head has the perfect shape to massage your prostate without being too big to get in and out.
The ideal teaspoon design is:
Made out of stainless steal
No sharp edges
Long handle with a slight curve
There are a few downsides with using a metal spoon and that's the fact that it can be uncomfortable to insert and the handle is slim and it gets super slippery when you get some lube on it.
#2 Using a curved carrot
Using carrots over cucumbers is simply a personal preference since a carrot is much firmer and stronger.
A cucumber needs to be very thick in order to be strong enough to be used as a homemade prostate massager.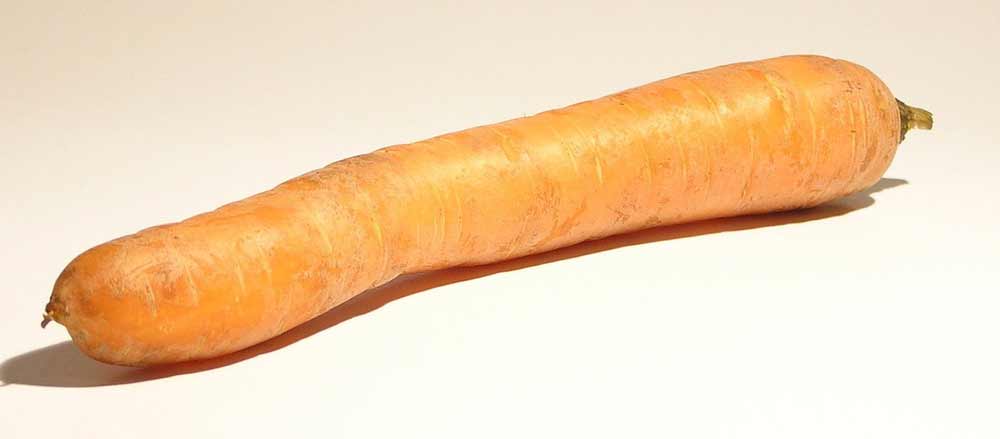 The ideal carrot is:
Slightly curved
Long and thick
Not too fresh
Make sure you clean it before hand to avoid getting soil in your ass and it also makes it a bit smoother.
Try to avoid using too fresh carrots since they break easier than the older ones.
The downside of using a carrot is that its super hard to lube up since it slowly leaks water. The solution is simply to use more lubrication and reapply once in a while or you could put it in a condom and use it that way.
#3 Bee's wax candle
A bee's wax candle has a lot of the properties that I look for when choosing a good DIY prostate massager.
You can also use non-bee's wax candles but they can contain non-body-safe materials that you don't want to touch your inside. The solution is to put it in a condom if you choose that.

The ideal candle is:
Roughly an inch thick (2.5 cm.)
Longer than 6 inches (15 cm.)
Made of bee's wax
Candles are a little soft and they can be curved into shape if you take your time and slowly bending it slightly. This will make it much easier to massage your prostate.
Bee's wax has another useful thing going on for it which is its antibacterial properties.
#4 Toothbrush manual
A good old fashion manual toothbrush can easily be manipulated into one heck of a homemade prostate massager.
There is just one problem and that's that it's a single use product since bacteria will get stuck inside the part that have the fibers.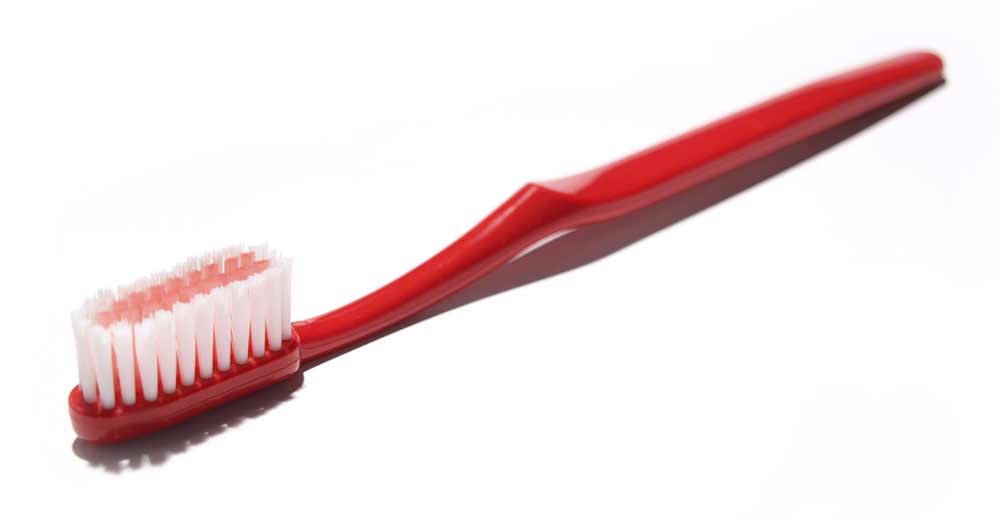 The ideal toothbrush is:
Curved
Has a large head
Good handle for grip
You simply cut off the fibers with a knife as close to the toothbrush-head as possible. You can bend the handle slightly by heating it up with a lighter if it isn't already curved.
A toothbrush is made of body safe materials and it's very easy to lube up and be ready in no time. Simply insert it and use the back of the head to massage your prostate.
#5 Electric toothbrush
You can also use an electric toothbrush for your next homemade prostate toy, but it's the same problem with bacteria as the normal toothbrush.
The ideal electric toothbrush is:
Waterproof
Slightly curved
Large head
You can enjoy the vibrations from the motor in the electric toothbrush but it also comes with a risk of overheating since a prostate massage session lasts much longer than brushing your teeth.
You might be able to get a lot of new brush-heads so you can use it several times but it would simply not be worth buying more.
Why shouldn't I make my own prostate massager?
There are one a few reasons why you would want to make your own prostate massager and that's financial, privacy and a sudden urge to massage your prostate without having any prostate toys.
You can get super cheap prostate massagers for as little as $10 and they will work a lot better than any of the homemade massagers. You don't need a $250 prostate massager like the LELO Hugo in order to make it work.
And sex toy companies are very aware of their customers privacy concerns and they go the extra mile to keep you as safe as possible. They will ship their products in unmarked boxes and you'll get billed from a company with no correlation to any adult names.
The only reason why you should improvise and make your own prostate massager is if you find yourself with the urge of getting that amazing P-orgasm but no having any toys available.
Better options for you
I've written lots of prostate massager reviews and made a complete guide to prostate massagers in general.
All of the products that I've ever tested are much better than any of the homemade toys that you can make with household items.
You should seriously consider buying one before making your own. There is simple too much risk for a too small reward in order for it to be worth it.
Final thought about homemade prostate massagers
I hope you've become a little more educated on DIY P-spot massagers and I might even have led you away from making one yourself.
But don't let it discourage you from exploring your body in new ways. Prostate massage is super fun and exciting to play with, it should never be risky to use sex toys.
As much as I love a P-orgasms it's simply not worth hurting yourself for it!