The best Fleshlight alternatives 2021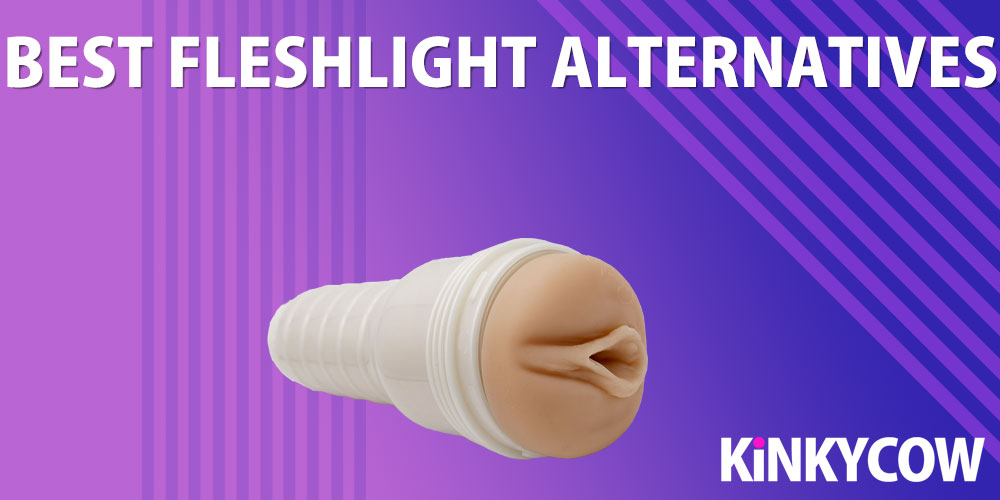 Fleshlight has been the golden standard for male masturbators since their launch back in 1995. They are known for their quality and amazing feel, but also their hefty price tags.
There are however a great number of alternatives to the Fleshlight and the number is growing each year.
Let's take a look at some of the best Fleshlight alternatives available in 2021
The Different Fleshlight alternatives:
FeelStar by Kiiroo
The FeelStar series by Kiiroo is a great alternative, but it also suffers from all the same problems that Fleshlights have.
But the masturbators are really good and you do get a lot of quality for your money.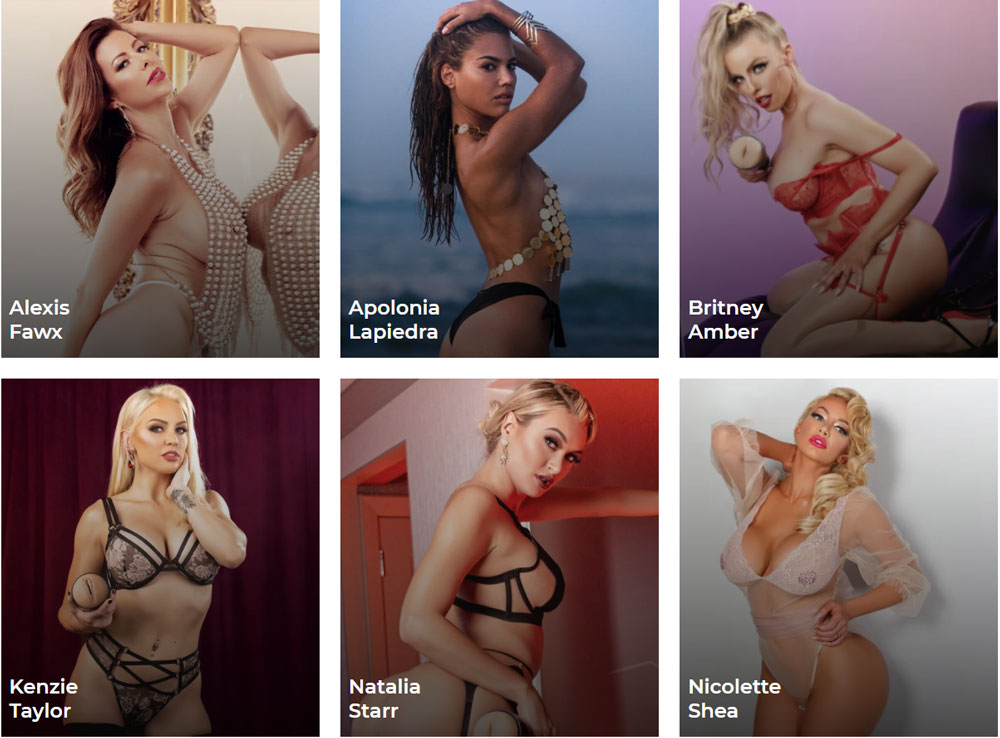 They are priced the same as Fleshlight, and uses a hard-case design which makes them quite bulky.
You should choose a FeelStar stroker from Kiiroo if you love Fleshlights, but want to avoid the company for whatever reason you have.
There are added new pornstar pussies to the FeelStar series once every second month, so the selection is growing and I'm sure you'll find one that fits your needs.
This is why you should get a FeelStar:
High-quality none Fleshlight masturbator
Works with the KEON automatic stroker
Realistic feeling
Pocket pussies
Pocket pussies are more of a general term, I could name like 30 pocket pussies that I like here, but it ultimately doesn't matter what I like. It's all about what you like, your penis size, and your budget.
All the online sex toy sellers do stock pocket pussies in a wide variety, so there is properly one for you.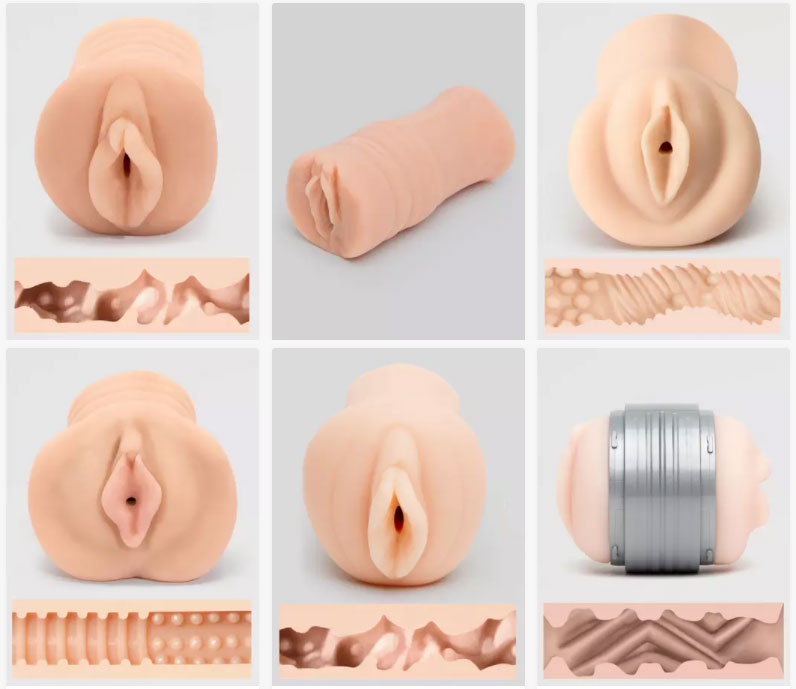 I do however have a list of some of the best cheap pocket pussies if you with to have a look at such a list.
You generally get what you pay for, so don't expect a high-quality durable pocket pussy for $10.  
This is why you should get a pocket pussy:
They are a lot cheaper than Fleshlights
You can find some really small ones (true pocket pussies)
Most of them are closed ended which gives strong suction (stimulation)
You can browse different pocket pussies in the link below:
Japanese Onaholes
I don't know why, but Japan has mass produced their own style of pocket pussies called Onahole. There are generally two types of Onaholes which are:
Pornstar Onaholes – These are made after molds of real Japanese pornstars, just like Fleshlight do with their Fleshlight Girls. It's a very cheap and realistic looking and feeling Fleshlight girl alternative.
Hentai Onaholes – They are as the name suggest Hentai inspired masturbators which Fleshlight has nothing like. You're in great luck if you would fancy a Hentai masturbator since there a literally 1000's of different models to choose from all the way from $250 to $5.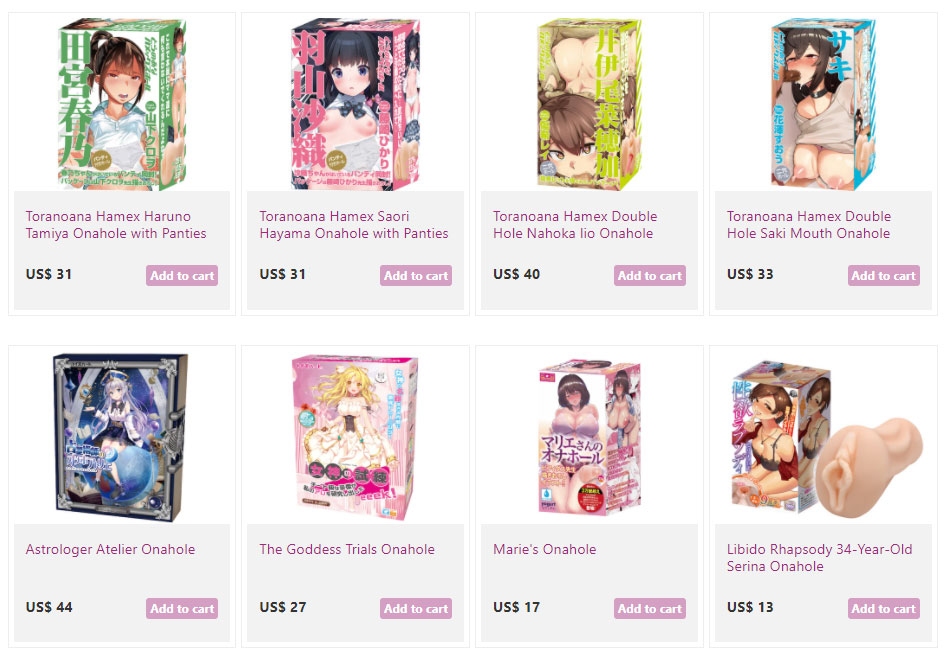 I've tested and reviewed lots of different Onaholes and Fleshlights, and most of the Onaholes feels just as good as the Fleshlights. They only miss the accessories' part which is a shame.
You can find my ultimate guide to Onaholes here if you wish to lean more about them and get some recommendations.
Are there any Fleshlight Launch alternatives?
The Fleshlight Launch has for a long time been your only option when it comes to an automatic male masturbator, but new similar products have been made in the last few years.
The most popular and the one with most similarities is the Kiiroo Keon which works in the same way and have interchangeable pocket pussies.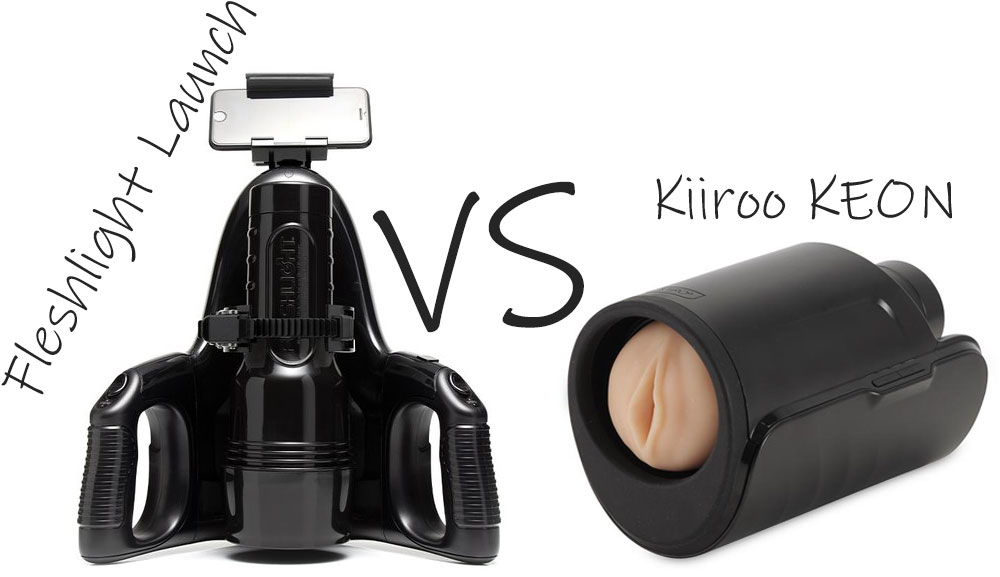 You can mount your FeelStar pocket pussies in the Kiiroo Keon, just like you would mount your Fleshlights in your Fleshlight Launch.
Sure, there are not as many FeelStar masturbators as there are Fleshlight options, but more is added monthly and it's really not something to worry about.
Why you should get the Kiiroo KEON over the Fleshlight:
Connect it to the KEON app on your phone and it will follow the rhythm of the content you watch.
It's a lot smaller than the Launch, both in terms of weight and size.
Use it in a long-distance relationship when you pair it with other Kiiroo products.
Enjoy it with VR porn
You can read more about it in my Kiiroo KEON review or take a look at the product in full details on Kiiroo.com
Why should you even consider an alternative?
Fleshlights are very high-quality and offers the best accessories that you can buy, but their product line is not for everyone.
Let's take a look at some of the reasons why you would want a different one:
The price – By far the biggest drawback of the Fleshlight brand is the premium price point. Their most popular products are their Fleshlight girls which cost $80 which is quite a price for a pocket pussy. You can find my list of the best cheap pocket pussies here.
The open-ended design – Although you can adjust the suction power with the back lid, it does really not stimulate as much as a completely closed masturbator.
The size – Having a hard case around the soft part makes it perfect for added accessories, but it also makes it super bulky to the point where you hardly can call it a pocket pussy.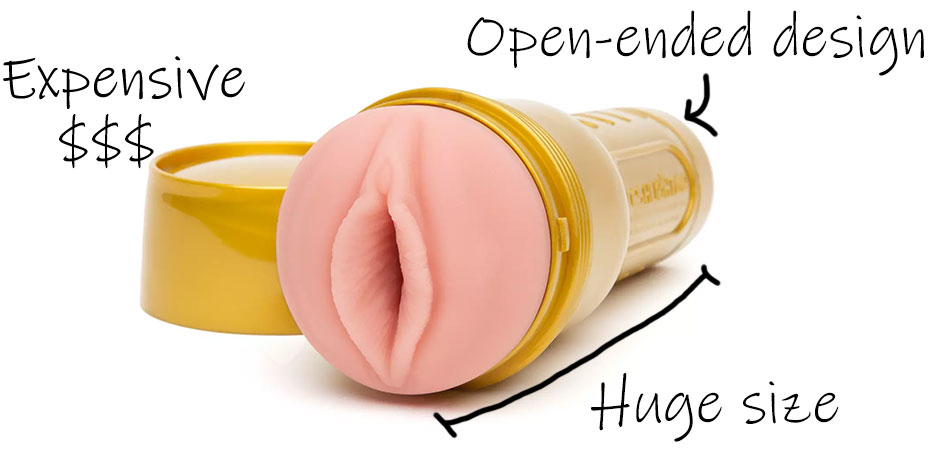 You can find my list of the best pocket pussies, but be prepared to see a lot of Fleshlights on it.
Final thought about Fleshlight alternatives
We've come a long way since the early days of male masturbators where you only had Fleshlight as an option.
The male sex toy industry has been evolving quit rapidly the last few years and especially the automatic male masturbators competing with the Fleshlight Launch.
You can select between 100's of Fleshlight alternatives at a very wide price range and some of them feels amazing for half the price.
So go explorer new products and be surprised by the quality and variety that you can get.
But staying with the old trusted toys is not that bad either, you can find my list of the best Fleshlights if you want my take on it.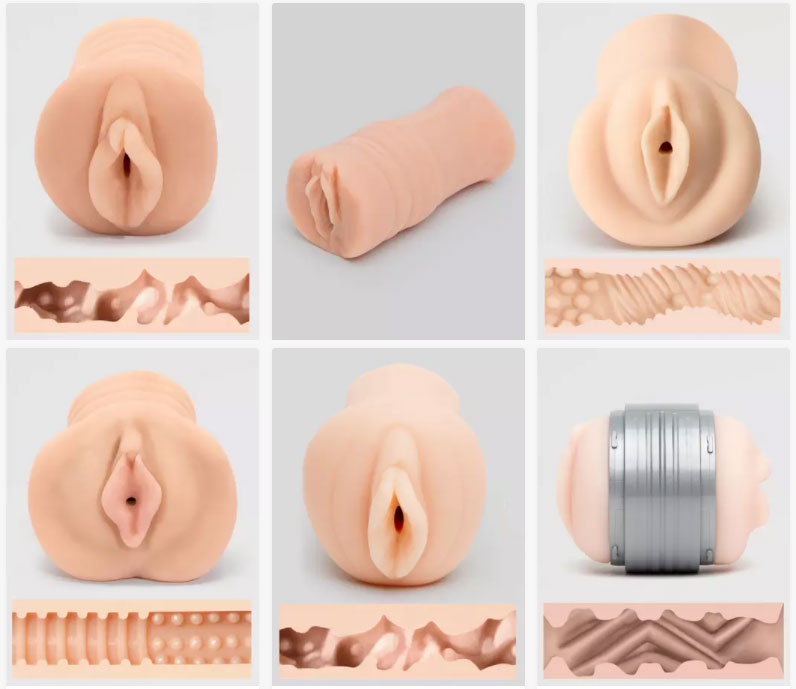 I would recommend that you take a look around online and browse though the alternatives. I've listed some of my favorite spots for sex toy hunting below:
LoveHoney – LoveHoney has a very large collection on sex toys and some great alternatives to Fleshlights. You can browse some of their cheaper Fleshlight alternatives here.
AdamEve – Adam & Eve is the largest sex toy store online and they have a wide range of product types that can compete with Fleshlight for a cheaper price. One of their selections can be found here.
Kanojotoys – Kanojotoys is a Japanese sex toy seller that has the largest selection of alternatives from the Japanese sex toy market. And trust me, they have a lot to choose from. You can find alternatives to the Fleshlight girls with their Japanese pornstar masturbators or a very large number of special Hentai pocket pussies here.
Remember that you can never have too many masturbators, they all have their own unique feel.
Have you found a really great Fleshlight alternative? Share it with the world in a comment below.