Find the best Onacup for your pleasure
Onacups are a fun little way to enjoy yourself a little more than with your hands and it can be yours at a very low price.
But they are not all good and the quality does vary a lot from brand to brand.
I've created this guide to help you get some real authentic Japanese Onacups in a good quality.
This Onacups have been rated according to their:
Quality
Features
Stimulation
Price
The best Onacups 2021:
#1

Onadroid Mermaid Onacup

The Mermaid from the Onadroid series is such a nice Onacup with a very interesting inside texture and features.

This is a good quality Onacup that's going to last a lot longer than most of the $4-8 options.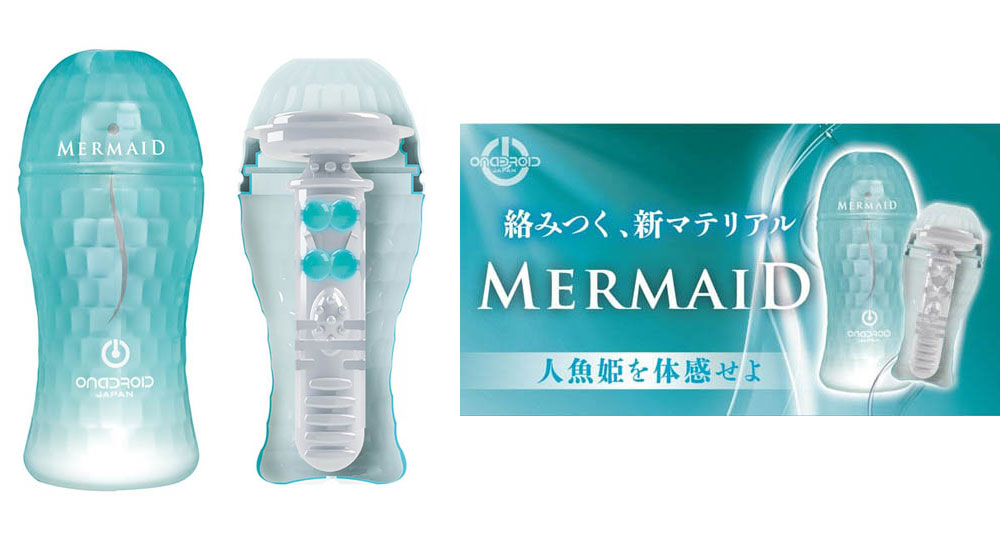 You're going to love the feel of the Onadroid Mermaid which has a very special layout inside that stimulates your entire cock nicely.
I recommend the Onadroid Mermaid Onacup if you're after an amazing feeling Onacup in high-quality.
#2 Premium Tenga Dual Feel cup
This is a dual hole Onacup that's designed to give you options depending on your mood.
One side is called the "Sweet side" and it feels soft and "sweet" with its lite texture that allows you to enjoy it slowly for a long time.
The other side is called the "Bitter side" which is very tight and gives you lots of stimulation which results in a wild and powerful masturbation session ending in a huge orgasm.
I love that you have the two options, but it also makes it a bigger and more expensive option compared to some of the other Onacups.
I recommend the Premium Tenga Dual Feel Cup if you want to enjoy both sides of your emotions.
#3 Tonight 2 Super soft Anna Onacup
This is by no mean one of the best feeling Onacups on the marked, but it's priced at just $4 which in it self earns a spot on the list.
You're getting a Onacup with dual layer design and a soft texture that gives you a medium stimulation.
There is a small amount of lube included just to get you started and the pack illustration is quite nice. The Anna Onacup is based on Hentai which is a very popular thing around the world. You can read more about Hentai sex toys here.
#4 Interspecies Maid Meiki Tale Onacup 1
This is a really high-end Onacup in the Meiki lineup of products and you might have tried or seen. I've made an entire guide to Meiki Onaholes if you're interested in this kind of Hentai products.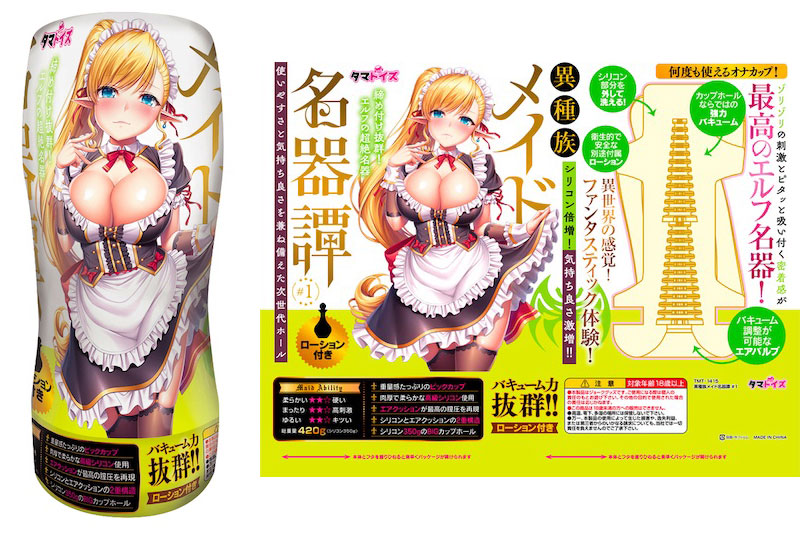 It's quite a large Onacup that you could argue more belongs in the Onahole category.
One of the coolest things about the Interspecies Maid 1 is that you can adjust the vacuum level with a valve. This will increase/decrease the tightness of the Onacup and make it perfect for your preference.
I recommend the Interspecies Maid Meiki Tale Onacup 1 if you're into Hentai and want a high-quality Onacup.
#5 AV Ona Cup 13 Mio Kimijima
You're getting an Onacup based on the Japanese adult video actress called Mio Kimijima so you can enjoy her at home whenever you feel like it.
The Onacup style masturbator has a specially designed lid that has lube in it so you can inject it directly into the Onacup.
This inside has a strong and powerful texture that's going to create a lot of stimulation when you penetrate it with your cock.
I recommend the Mio Kimijima Onacup if you're a fan of her or just want a cheap strong stimulating Onacup.
How do I clean my Onacup?
Most Onacups can be turned inside out which makes it very easy to clean, but that does cause more stress on the material that ultimately leads to tearing and a broken Onacup.
You should just rinse it with warm water (Don't use boiling water) and use some anti-bacteria soap to get rid of all the bacteria they would otherwise grow in your Onacup.
Pad it dry with a towel and leave it out for 24 hours before putting it away. A completely dry Onacup lasts a lot longer than a wet one which can turn sticky and unusable.
Don't expect too much
Onacups are made of soft, stretchy, and thin materials – this combination makes them prone to tearing no matter how good you treat them.
Don't expect it to last for years because it's simply not going to if you use it regularly.
New materials are developed all the time, but this is what we have to deal with right now.
It would be better to go for a high-quality Onahole from a durability and environmental perspective.
But Onacups does offer something that the larger Onahole don't and that's a cheap and very small sex toy that you can bring with you without anybody knowing.
Final thoughts about Onacups
Onacups is the cheapest male masturbator option that you have and can be yours from around $5 and up.
It's a great little toy that can spice things up when you're alone.
There are far better options when it comes to realism and quality, but that's not what Onacups are about and you should set your expectations according to that.
I would personally much rather use Onaholes/pocket pussies since they offer a fuller experience, but Onacups does have a few advantages over its larger competitors.
I recommend the Onadroid Mermaid if you want a high-quality Onacup at a good price.