Homemade pussy pump guide
There are a few reasons why you would want to make your own pussy pump but that's none of my business.
However, it is my business to guide you how to make the best pussy pump at home.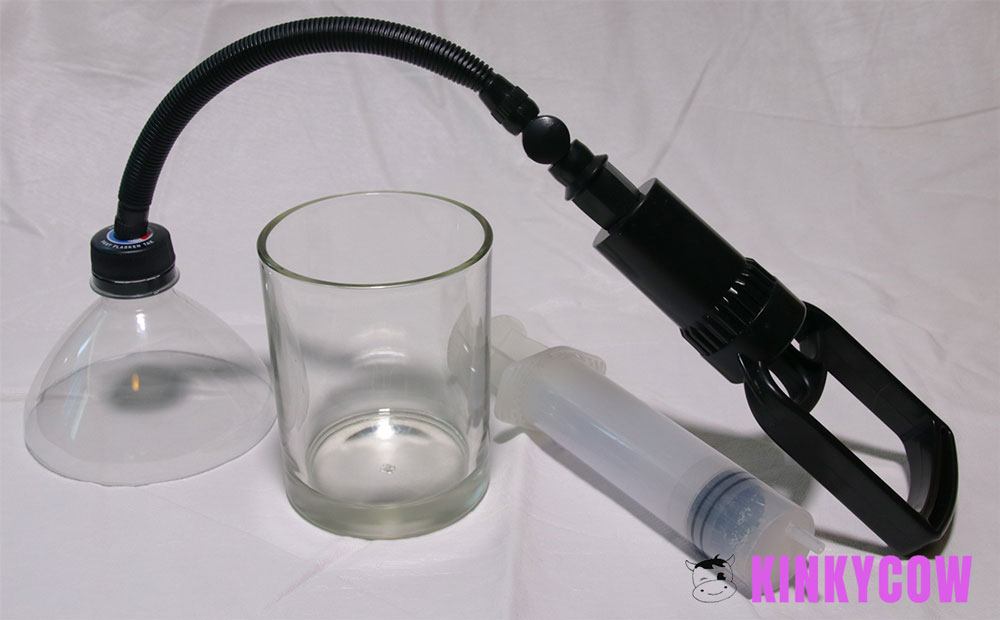 I've tested quite a few options and some of them works surprisingly well while others depend on your body and materials in order to work.
The guides below are in no particular order, you simply pick the one that suits you the best and have the materials for.
Let's have a look at some homemade pussy pump guides.
The large syringe pussy pump
You can sometimes get very large syringes at the pharmacy or large supermarkets. The diameter of the chamber has to be big enough to cover the area that you wish to swell up.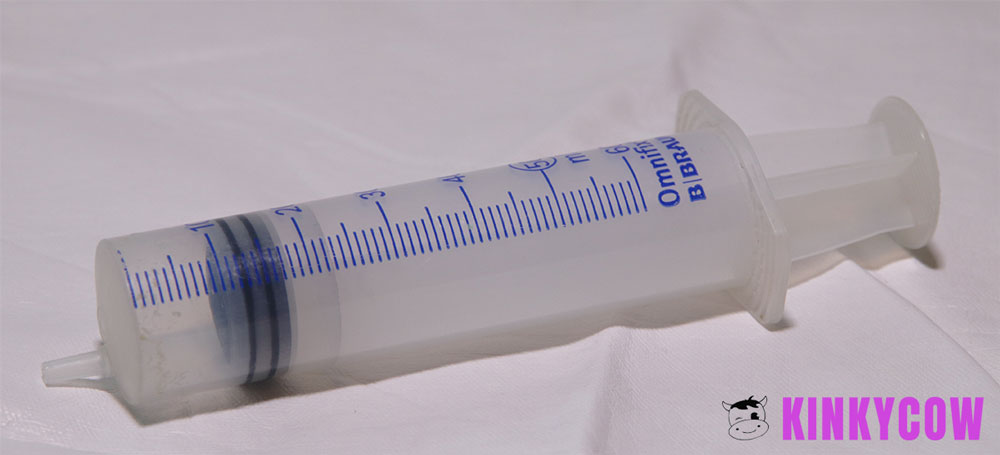 This is how you make the pussy pump syringe:
Take the syringe and a metal saw or a breadknife with very fine and sharp teeth.
Cut the pointy part of the syringe off so you're left with a large opening. Take care when you cut it off and don't put too much pressure on the blade/saw.
Grind away the shape edge with a piece of fine sand paper until it's smooth.
Your new homemade pussy pump syringe is now ready to be used.
Put some lube on the edge of the pump for better suction abilities.
Press the plunger 2/3 in and gently press the pump on your pussy where you wish to use it.
Pull the plunger slowly to create a tight seal and slowly build up a vacuum by pulling the plunger more and more.
Tips: Smoothing out the edge as much as possible will make it hold a vacuum much better and be more comfortable to use.
This is also a great way to make your own nipple pumps or a homemade clit pump.
The glass pussy pump
You need a pretty thick drinking glass for this to work, don't use wineglasses or any other weird shaped ones.
It can be a little tricky to pull off, but it's a really simple and quick way to do it once you get the hang of it.
One downside to this method is that you only have one shot at it unless you want to reheat the glass.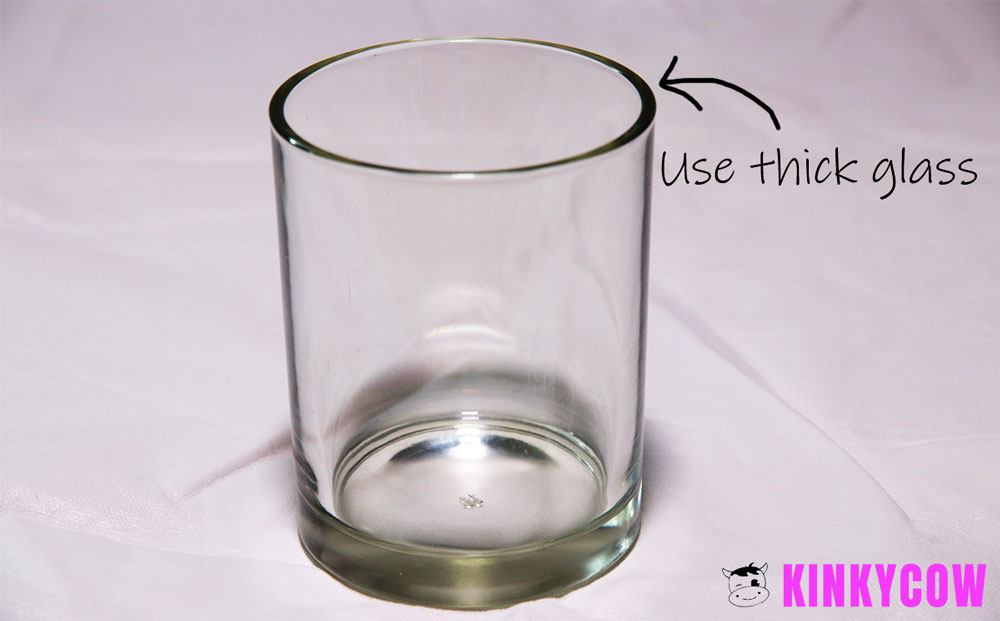 This is how you make a drinking glass pocket pussy:
Take a thick drinking glass.
Preheat some water to around 55 C (131 F), you can use it straight from the tap if it goes all the way up to the temperature or head it in a boiler/pot. Make sure it's not too hot so you burn yourself.
Pour the warm water in the glass and give it a couple of minutes to heat up the glass.
Take off your cloth so you're ready for the next part since you got to act quick in order for it to work.
Pour off the warm water and press the warm glass around your pussy and hold it with your hands.
The glass will slowly cool off and creating a vacuum inside the glass due to cold air taking less space.
The glass should suck itself to your body and you might be able to let go of it or simply hold it with a hand while your pussy swells up.
Tips: You don't have a lot of time to put lube on the edge of the glass once it's hot, so you can simply put some in a circle around your pussy before you start the heating.
The soft drink bottle and handpump
This is really just a shorter version of a homemade penis pump that I've made before and it works surprisingly well if you're able to get your hands on a cheap handpump.

All you need is:
A thick soft drink bottle (½ liter ones are good in terms of size)
A handpump or another style of pumps with a valve to prevent air escaping
Hot glue
A drill
Saw
Sand paper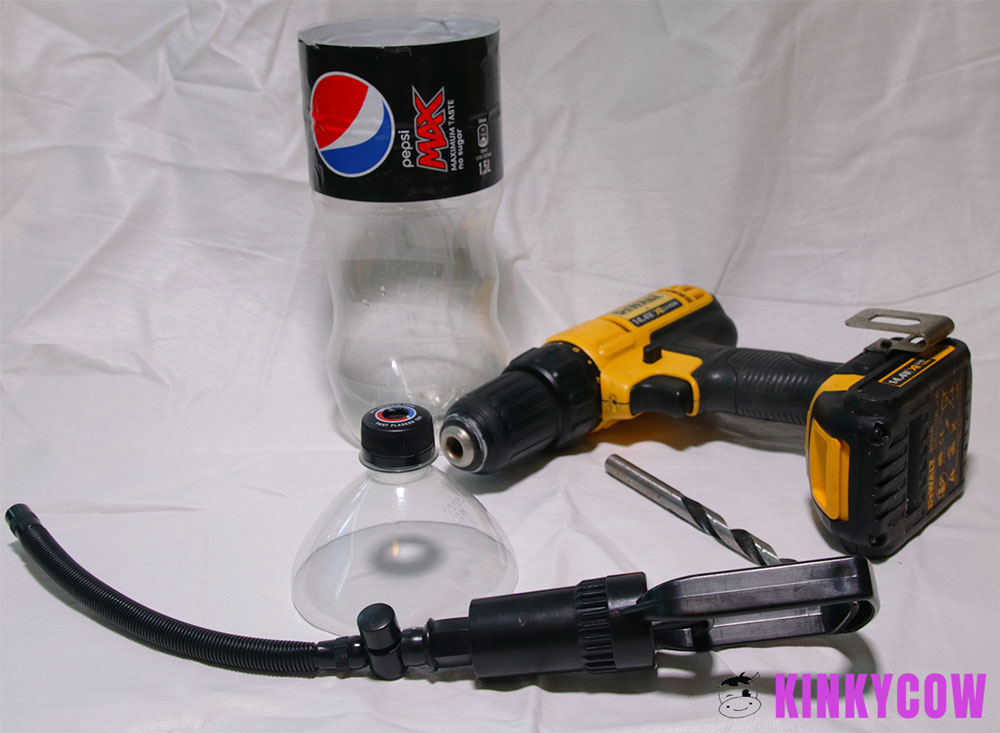 This is how you make the soft drink bottle pussy pump:
Saw the bottle over so you get the widest possible cylinder.
Use sandpaper to smooth the edge to make it more comfortable.
Drill a hole in the lid of the bottle with a diameter of the pump hose.
Use hot glue to glue the hose to the lid, use glue both inside and out to prevent and leaking.
Apply some lube to the edge and you're ready to go.
Tips: Leaks are a problem with all pumps, especially this design, but you can always repump and create a stronger vacuum with the handpump.
My final thoughts about making your own pussy pump
There are no questions that it's possible to make your own pussy pump, but the real question is, should you?
If you are in a country that allows sex toys then there is no real reason why you couldn't spend $25 and get a pussy pump that works a lot better compared to what you can make for that amount of money.
I've reviewed lots of pussy pumps and some of the cheaper ones are quite good and well worth the money. You can also go nuts and spend a lot more and get the best pussy pump that money can buy, but that's not why you're here 😊
I would love to hear from you if you found another way to create a DIY pussy pump or have some experience with it.
Please comment below with methods or questions.